Amy Blouin | Executive Director
Email: ablouin@mobudget.org
Amy Blouin is the founder and Executive Director of the Missouri Budget Project. Amy has a Master of Social Work from St. Louis University (1996), and a BA in Political Science and Religious Studies from Loras College, Dubuque Iowa (1991). Amy previously served as the Director of Advocacy for Catholic Charities of the Archdiocese of St. Louis and as Government Relations Staff for the United Way of Greater St. Louis. Amy has also served as an Adjunct Professor at Saint Louis University, spent time working in Central America and with the Iowa Department of Economic Development European Office in Frankfurt, Germany.
Amy has worked on state tax and fiscal policy issues for more than 15 years and has received regional and statewide recognition for her work.  In 2012, the St. Louis Business Journal named Amy "One of the Most Influential St. Louisans." Other awards include a "40 Under 40" award from the St. Louis Business Journal and the Missouri Women's Network 2010 Award for Advancing Women's Equality.
---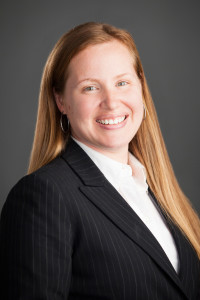 Lindsey Baker | Outreach and Policy Specialist
E-mail: lbaker@mobudget.org
Before joining the Missouri Budget Project team in 2016, Lindsey served as an independent research consultant, an Instructor in the Department of Psychology at the University of Missouri Kansas City, and as a Research Assistant Professor at the University of Southern California's Davis School of Gerontology. She has extensive teaching and research experience on the topic of poverty and inequality throughout the life course, and is currently a Visiting Scholar at the University of Missouri Kansas City.
Lindsey is a former National Institute on Aging Postdoctoral Fellow in the University of California's Andrus Gerontology Center. She has a Ph.D. and M.S. in Gerontology from the University of Massachusetts Boston and a B.S. in Psychology from Iowa State University.
---
Brian Colby | Policy Director
E-mail: bcolby@mobudget.org
Brian spent the previous seven years before joining the Missouri Budget Project working with the Missouri Health Advocacy Alliance on health policy at both the state and national levels, advocating for the consumer and the underserved. Prior to that, he was the coordinator for health policy for the Missouri Association for Social Welfare.  Brian is a 2010 scholarship recipient for the National Academy for State Health Policy conference on delivery system reform.  That same year he was invited to serve on the Missouri Stakeholder Advisory Group aiding the State of Missouri's process to implement the Affordable Care Act headed by Missouri's Medicaid Director and the Director of Social Services.  In 2011, he was invited to serve in a similar role on the Missouri Medical Home Collaborative, which provided stakeholder input and engagement that led the way towards the creation of the Missouri Health Home Council.  For several years, he has been an unfunded consumer representative for the National Association of Insurance Commissioners.  Brian grew up in Kansas City and attended University of Missouri, Bishop Miege High School and Visitation grade school.
---
Traci Gleason | Director of Communications and Public Engagement
Email: tgleason@mobudget.org
Traci joined the Missouri Budget Project in November, 2010. Traci has considerable experience in both the public and non-profit sectors, having worked on public policy issues at the federal, state, and municipal levels. Her experience includes serving as a federal representative for the State of California, as well as positions with the U.S. Senate Committee on Finance and the City of Kansas City, Missouri.
Traci earned a Master of Public Policy from the Goldman School of Public Policy at the University of California-Berkeley and Bachelor's Degrees in Psychology and Mathematics from Creighton University.
---

Tom Kruckemeyer | Director of Fiscal Policy and Chief Economist
Email: tkruckemeyer@mobudget.org
Tom joined the Missouri Budget Project in 2005, after having served as chief economist in Missouri's Office of Administration- Division of Budget and Planning. During his 26-years with the state budget office, Tom worked in the administrations of six governors, both Democrat and Republican.
Tom earned a Bachelor of Arts Degree in Economics and History in 1975 and a Master of Arts Degree in Economics in 1977 from the from University of Missouri-St. Louis. In 1990, he earned a Master of Arts Degree in Political Science from the University of Missouri-Columbia.
---
Shirley Leimbach | Office Manager
Email: sleimbach@mobudget.org